Expo Hours are 2pm – 6pm
DOCUMENTARY & FEATURE FILM

CAMP REHOBOTH COMMUNITY ROOM
37 Baltimore Avenue Rehoboth Beach DE 19971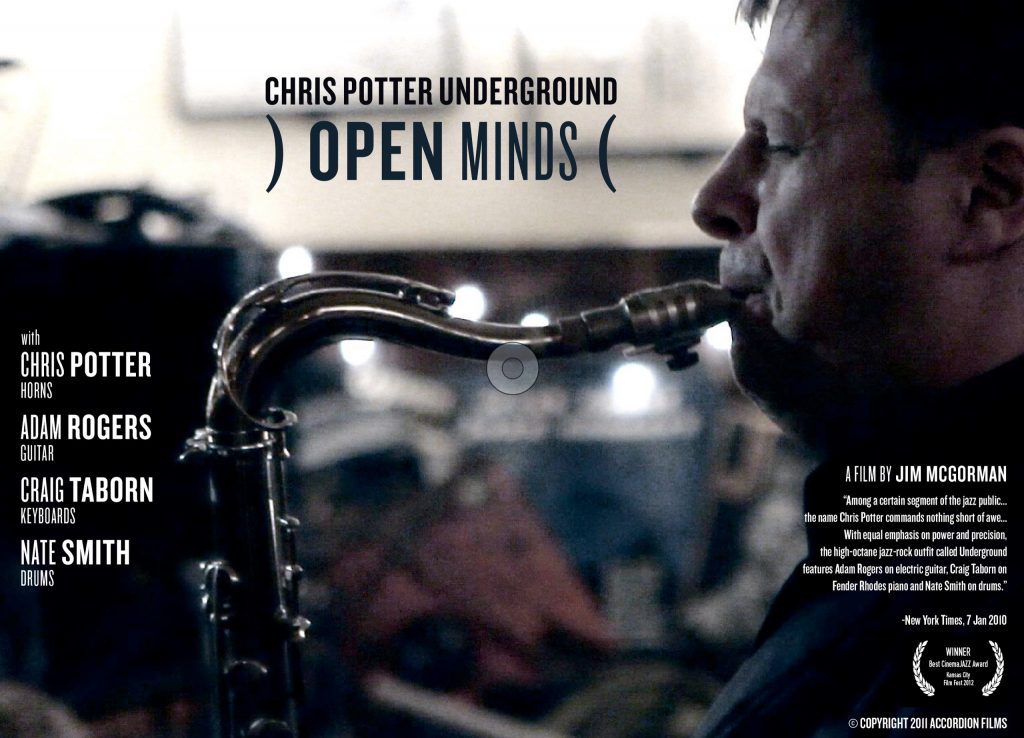 THURS 10/11/18 • 4pm – 6pm "OPEN MINDS – CHRIS POTTER UNDERGROUND" (Length: 48 minutes)
Ticketing $15 at the Door or Online by clicking here.
Hosted by Director Jim McGorman with discussion following the screening.
Open Minds – Chris Potter Underground voted 2012 Best Cinema Jazz Film at The Kansas City Film Fest
Philadelphia Director, Jim McGorman, follows internationally acclaimed Saxman Chris Potter and his band Underground, from collaborative development of new work to a fiery live performance at New York's 55 Bar. Saxophonist Potter's talent has been lauded by both critics and fans since he burst on to the jazz scene as a 19-year-old playing with bebop icon Red Rodney. Keyboardist Craig Taborn, guitarist Adam Rogers and drummer Nate Smith are each recognized as leading talents and front their own bands as well. In rehearsal, band members bring new compositions and work together to understand each new piece. We see the work being played before a live audience at a downstairs club in Greenwich Village, with the added pleasure of having witnessed its development.
For a look at more of this filmmakers' jazz artistry…visit: http://jimmcgorman.tv/music-films
---

CAMP REHOBOTH COMMUNITY ROOM
37 Baltimore Avenue Rehoboth Beach DE 19971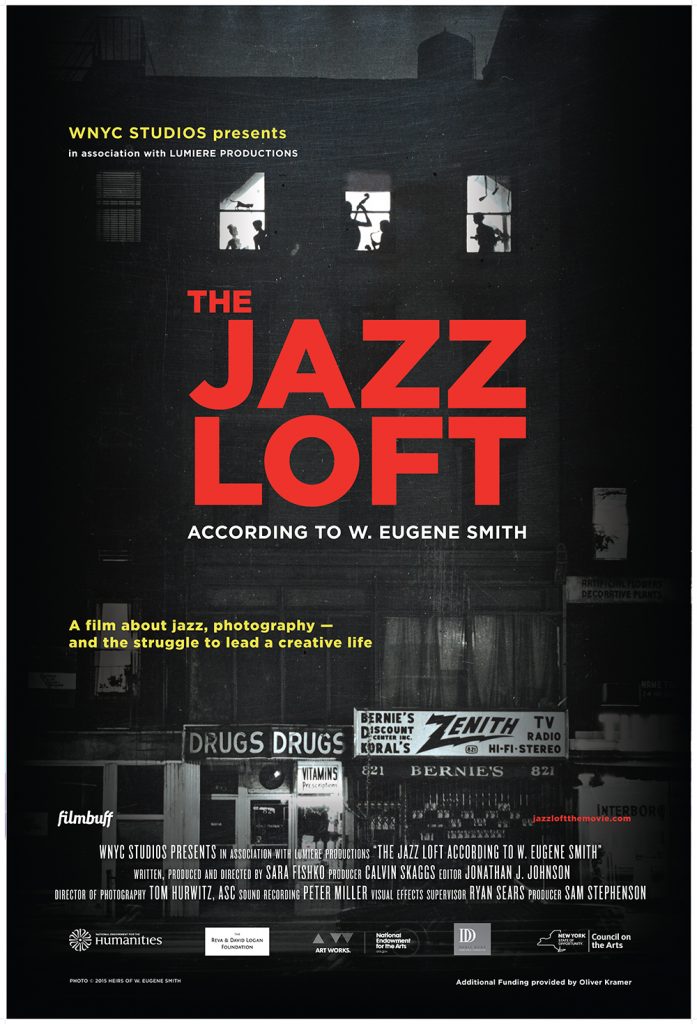 FRI 10/12/18 • 4pm – 6pm "The JAZZ LOFT According to W. Eugene Smith" (Length: 1 hr 27 minutes)
Ticketing $15 at the Door or Online by clicking here.
Hosted by Director Sara Fishko with discussion following the screening.
Between 1957 and 1965 in New York, dozens of jazz musicians jam night after night in a dilapidated Sixth Avenue loft, not realizing that much of what they play and say to each other is being captured on audio tape and in still pictures by the gentle and unstable genius, former LIFE Magazine photographer W. Eugene Smith, who lives in the loft space next door.
Meanwhile, Thelonious Monk stops by for three weeks of rehearsals; drummer Ronnie Free gets hooked on hard drugs, having been turned on by a drummer who was his boyhood idol years before; loft-resident Hall Overton, Juilliard instructor and classical composer, becomes a jazz guru; the 50s give way to the 60s; Smith begins to record his own phone calls and visits from the local police; the world changes—and Smith gets evicted.
Photographer W. Eugene Smith recorded 4000 hours of audio tape and took 40,000 photographs in the Jazz Loft between 1957 and 1965. This is the first film to make use of this archive, now housed at the Center For Creative Photography at the University of Arizona. This documentary, "The Jazz Loft According to W. Eugene Smith", has been selected by over 15 Film Festivals and Competitions, as well as being chosen as a New York Times 'Critics Pick'.
For a look into more about this film and this Director, please visit: https://www.wnyc.org/jazzloftthemovie/
---

CAMP REHOBOTH COMMUNITY ROOM
37 Baltimore Avenue Rehoboth Beach DE 19971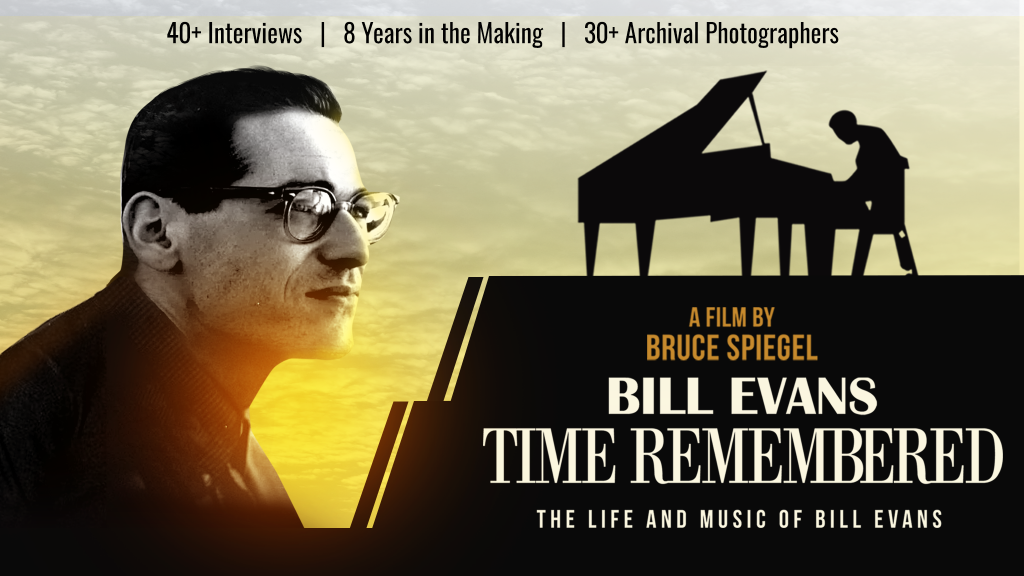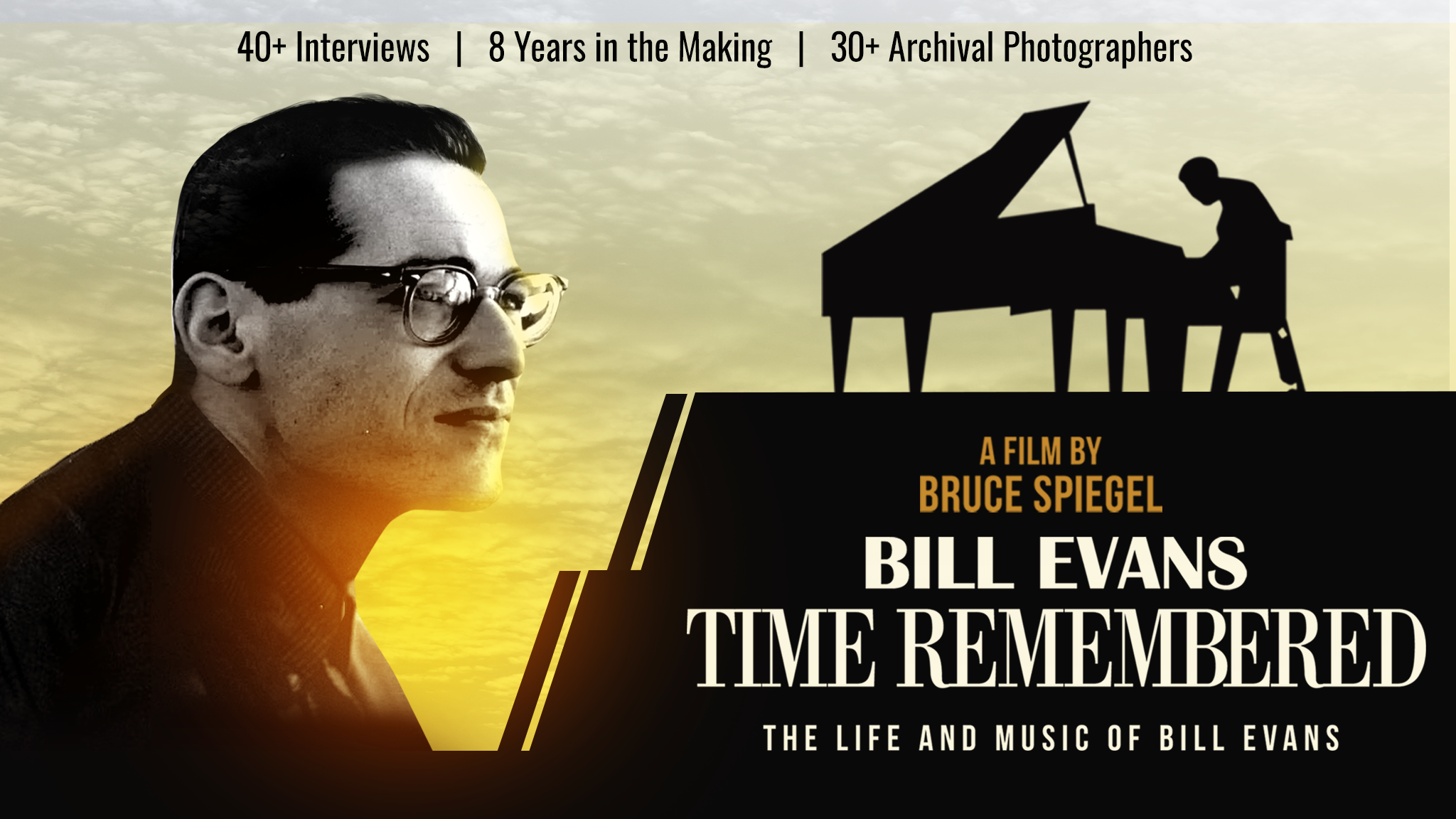 Fri 10/13/18 • 4pm – 6pm "Bill Evans Time Remembered" (Length: 90 minutes)
Ticketing $15 at the Door or Online by clicking here.
Hosted by Director Bruce Spiegel with discussion following the screening.
Bruce Spiegel has produced a complete documentary giving you insights into Bill Evans; not just the musician, but also the person. The film moves chronologically starting with Bill's childhood in New Jersey and culminating with details about his death.
"The film 'Bill Evans, Time Remembered' took me 8 years to make. Eight years of tracking down anybody who knew Bill and who played with him, to try and find out as much as I could about the illusive and not easy to understand Bill Evans. I feel very honored to have had the chance to interview and get to know good guys that spent a lot of time with Bill: Billy Taylor, Gene Lees, Tony Bennett, Jack DeJohnette, Jon Hendricks, Jim Hall, Bobby Brookmeyer, Chuck Israels, Paul Motian, Gary Peacock, Joe LaBarbera. It was a once in a life time experience talking to these gifted talented guys about their time in jazz music, about their 'Time Remembered' with Bill Evans. – Bruce Spiegel"
For more info on this Director or this Doc Film….visit: www.billevanstimeremembered.com
ART ON CANVAS

Bernard Sweetney – Renaissance Man of Jazz, Art & More…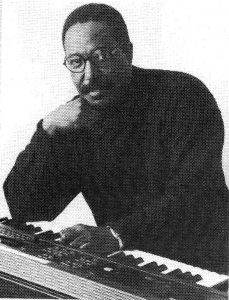 He is the quintessential jazz cat; low keyed, an easy manner about him, and put simply…he is cool. And by the mid-sixties, Bernard Sweetney was already deeply immersed in the world of REAL American Jazz.
Between 1965 & 1972, Sweetney recorded on 3 Record Albums; two with Jazz Artist and Icon Shirley Horn; "Travelin' Light" and "Where Are You Going". The third?…1972's "Chapter Two" by Jazz and Pop Artist, Roberta Flack. Touring three continents performing with Horn, Flack, Jimmy Smith, Richie Cole, Eddie Jefferson and others…this former Delaware School System educator and multi-instrumentalist has seen much, and has been moved to express his jazz life through his visual medium, art on canvas.
Armed with obvious musical talents, and his M.A. from Howard University…it's not hard to understand why Bernard never lost focus on his calling as an Artist. With all the worldly experiences to take him to greater heights in the realm of jazz concerts and recording, Bernard elected to return to the quietude that Lewes and Rehoboth truly offered at one time. Back here in Delaware, Bernard has devoted his life to his jazz performances as they come, to pursuing and developing his Canvas Art, and…to raising his daughter.
True Blue Jazz is honored, and pleased, to present our long-time friend and supporter, Bernard Sweetney, as our Featured Artist in our premier event for 2018 – "The True Blue Jazz Iz Art Expo".
This multi-media exposition will take place at 37 Baltimore Avenue, in the CAMP Rehoboth Community Room. Come catch some Vibes with Bernard, and take in his world of Jazz, as seen through his Art. Jazz Iz Art Expo hours are from 2pm – 6pm, Thursday 10/11 through Saturday 10/13.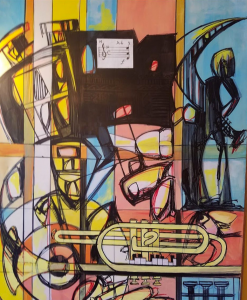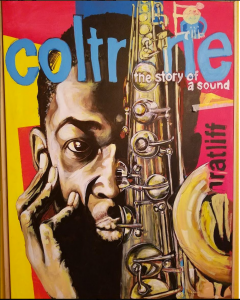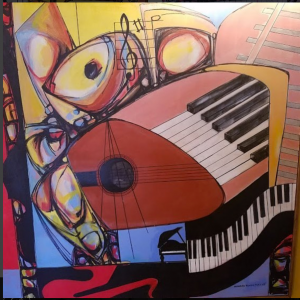 STILL PHOTOGRAPHY

Anthony Dean – Photographer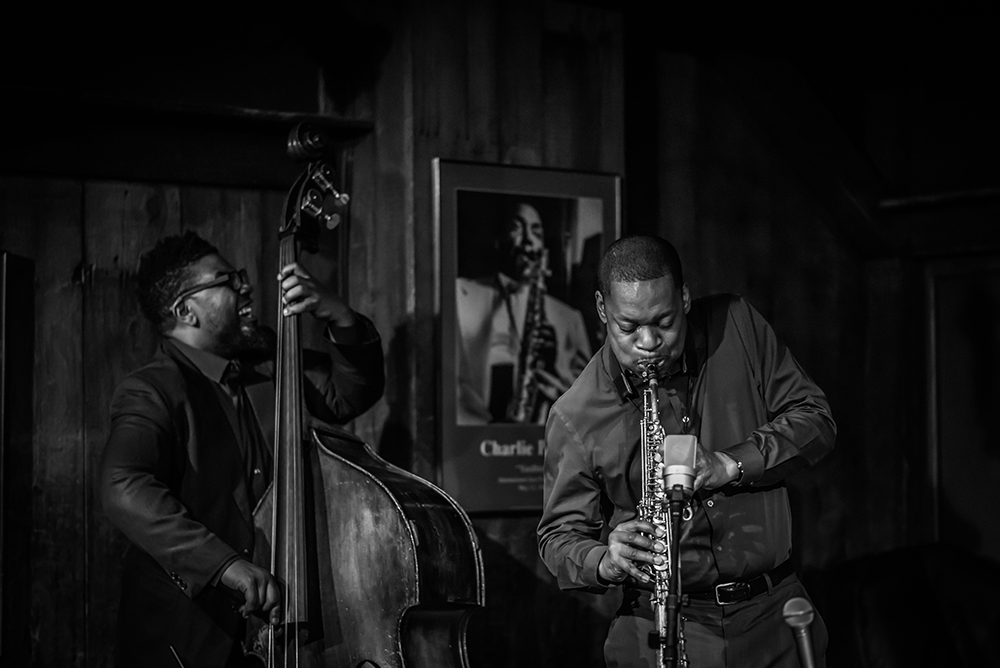 Anthony Dean is a Philadelphia based photographer, hard at work honing his craft for nearly 15 years.
Originally from Morrisville, PA… he has always felt very comfortable behind the camera, as his Father used to give Anthony that duty during special occasions with the family. After his son was born, he wanted to capture all of the special moments and realized how much more he wanted to learn about the photographic arts.
Following his love of Jazz, People, and The Streets…it was only natural for Anthony to pursue locations and venues to capture these images as he saw them. And these images are what inspire Anthony Dean to create his art.
Initially on his photographic journey, of course the result of his efforts lacked the punch that he looked to find in his early photographic output. But, as Anthony started to hit the streets and jazz shows, it wasn't long before his eye and skillset for "Real" & "Live Action" photography had evolved to a level of personal satisfaction, and also began to garner wide professional recognition and praise.
"When I'm photographing a musician, I'm looking for that raw emotion that is on display for everyone to see, but I try to take you deeper into the subject aesthetically. When shooting the streets, I try to be un-intrusive and to capture life as it is. What I want you to get from viewing my images is a sense of being right in the front row, on that corner, in that dark alley, or maybe you feel like you're viewing directly through my camera.", explains Photography Artist, Anthony Dean.
Anthony Dean Photographs and Exhibits have been featured in JazzTimes Online , The Philadelphia Kimmel Center, The Arts Garage, Philadelphia City Hall, and LaColombe Coffee House in Manayunk, PA.
For a look into more about this Still Photography Artist, please visit: www.anthony-dean.com