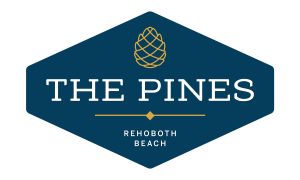 Elijah Jamal Balbed …
"1st Wednesdays" at The Pines • 10/6/2021
Elijah Jamal Balbed – Saxophone / Flute
Timothy Brey – Piano • Mike Boone – Bass • Kelton Norris – Drums
Elijah Jamal Balbed is a Saxophonist, Multi-Instrumentalist, and Composer, and Jazz Music Educator from Washington, DC.
In 2018 and 2019, Elijah led cultural diplomacy tours in Russia on behalf of the U.S. State Department and the U.S. Consulate in Yekaterinburg, sponsored by the Forum for Cultural Exchange (FCE). Most recently Elijah performed at the 2021 Port-au-Prince International Jazz Festival (#PAPJAZZ) in Port-au-Prince, Haiti with Trinidadian Steel Pan virtuoso Josanne Francis.
Winner of the 2020 DC Jazz Prix Competition, Elijah has also been named Best Tenor Saxophonist and Best New Jazz Musician by the Washington City Paper and has been featured in various publications such as Capital Bop, Smithsonian Magazine, and The Washington Post. Over the last decade, Elijah has established himself as an International Artist having performed in Japan, the United Kingdom, Jazz at Lincoln Center Doha (Qatar), and on the Capital Jazz Cruise taking Elijah all around the Caribbean Islands.
Elijah will be joined in this, his first formal appearance with True Blue Jazz, by a most excellent roster of well tenured Jazz Musicians, that features legendary Philly Bassist, Mike Boone…stellar Pianist Tim Brey…& the inspiring drum work of Kelton Norris. All three of these players are heavy with performance credentials with the likes of Sharon Clark, Jessica Boykin-Settles, Cyrus Chestnut, Vincent Gardner, Allyn Johnson, Afro-Blue, Levon Mikaelian, Rodney Whitaker, Thad Wilson, Cristian Perez, Ron Blake, Victor Provost, Buddy Rich, Shirley Scott, Trudy Pitts, Bootsie Barnes, Terell Stafford, Veronica Swift, Dick Oatts, Rodney Whitaker, Eric Alexander, Noah Preminger, Joanna Pascale, John Swana, Branford Marsalis, Dee Dee Bridgewater, Wycliffe Gordon, Houston Person, & Karrin Allyson.