International Jazz Day Concert with Houston Person Quartet
Saturday, April 29 at 7:00 pm

-

9:00 pm

$50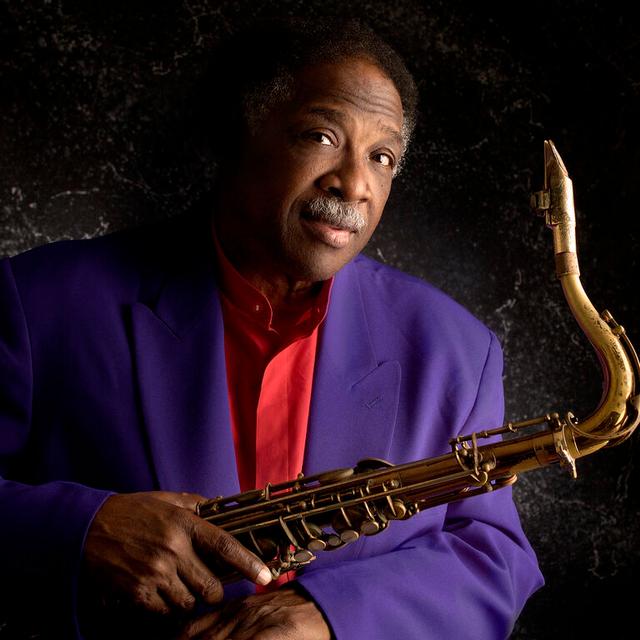 He's one of the best . . . He's got bull chops!" • Dizzy Gillespie
"I have always admired Houston Person for his huge tone, bluff humor, and pointed obbligato…Person lucidly rides the beat with figures you think you've heard but haven't. These are not recycled licks or clichés; they simply seem familiar, like family… gray hair aside, Person is unchanged, an unmoved mover of certain jazz essentials." • Gary Giddens, Village Voice
True Blue Jazz Year Eleven explodes off the starting line on Saturday, April 29th with a return to the fabulous Nassau Valley Vineyards Winery for our International Jazz Day Concert Weekend. Though it's the Eleventh Anniversary Year for the True Blue Jazz Festival, 2023 will mark the Seventh Year of True Blue Jazz hosting an International Jazz Day Concert as the Mid Atlantic sanctioned participating Jazz Organization. More about our Sunday April 30th Concert on an separate Ticketing Page here…but allow us to announce our Headliner Attraction for Friday Night, April 29th….appearing for just One Show Only at 7pm ~ powerhouse Tenor Sax Legend, Houston Person & his Quartet.
Houston Person knows the music business inside out, from booking his own tours to producing his own albums. As eclectic as he is talented, Person has recorded everything from disco and gospel to pop and r&b, in addition to his trademark, soulful hard bop. After years as producer and house tenor for HighNote Records and touring with the late Etta Jones, Person is now known as a master of popular songs played in a relaxed, highly accessible style reminiscent of the great Ben Webster.
As a member of the United States Air Force band stationed in Germany, he played with Eddie Harris, Cedar Walton, and Don Ellis, later working as a sideman for organist Johnny "Hammond" Smith in the mid 1960s.
Person built his reputation as a leader with a series of soulful recordings for Prestige in the 60s. However, for a large part of his career he was best-known for his legendary partnership with the great vocalist, Etta Jones, which lasted over 30 years until her death in 2001. Recently he has performed with vocalist Barbara Morrison, the great Ernie Andrews and in the past has worked with Ernestine Anderson, Della Griffin and Dakota Staton.
Houston's appearances as sideman are legion, and include recordings with Etta Jones, Lena Horne, Lou Rawls, Dakota Staton, Horace Silver, Charles Earland, Joey DeFrancesco, and many others. As a record producer, he has worked with many artists, including Etta Jones, Freddy Cole, Charles Brown, David 'Fathead' Newman, Dakota Staton, and Ernie Andrews. In 1990, his recording with Ron Carter, "Something in Common" (Muse), won the Independent Jazz Record of the Year Award, and he received an Indie Award for his recording, "Why Not?" (Muse).
Person has recorded over 150 albums as a leader on Prestige, Westbound, Mercury, Savoy, and Muse, which became HighNote Records. His HighNote recordings as both tenor artist and producer, "My Buddy: Etta Jones Sings the Songs of Buddy Johnson" and "Etta Jones Sings Lady Day," were Grammy finalists in the Best Jazz Vocal category in 1999 and 2000.
Ask him what's important in his music, and Houston Person notes that, "It's important that it's relaxing…Relaxes you and makes you feel good… I'm going to always play the things that I think contributes to good jazz, such as the blues and swinging."
Catch this Jazz Legend right here at the Nassau Valley Vineyards Winery Showroom on Saturday, April 30th, featuring Houston Person & his Quartet LIVE for One Show Only…7p-9p!
Tickets are Available NOW…ONLY through our True BLue Jazz Ticketing Page on this Site!!! All Advance Ticketing will be Sold as "First Come" Seating – No Reservations. Get Yours NOW!!!