International Jazz Day "Stars of Tomorrow" Concert
Sunday, April 30 at 1:00 pm

-

3:00 pm

$10 – $20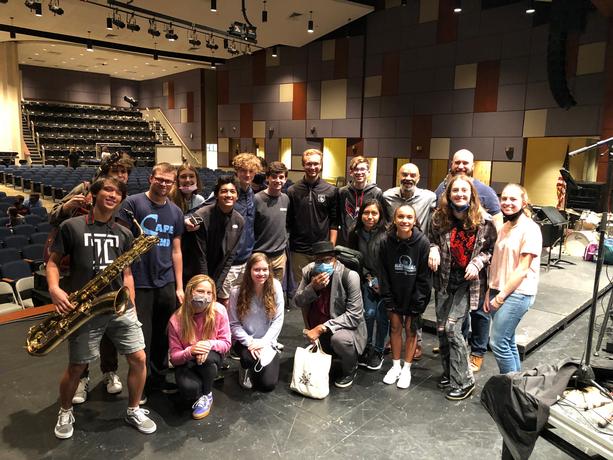 Continuing on with our International Jazz Day Concert Weekend at Nassau Valley Vineyards Winery…True Blue Jazz springs forward from our Tenor Sax Legend of Jazz Show on Saturday Night April 29th featuring Houston Person…to our "Stars of Tomorrow" the next afternoon, Sunday April 30th from 1p-3p.
it gives all of us at True Blue Jazz great pride & pleasure to present this Concert Showcase featuring our current Jazz Students in their Cape Henlopen HIgh School Jazz Ensemble…plus an All Star Alumni Revue & Performance by many of our Cape HS True Blue Jazz Scholarship Winners from the past decade.
The Cape Jazz Ensemble performs a Set to open this Concert Event…followed by a collection of returning Cape High School Jazz Students, rightfully we referred to as the Cape All Star Alumni Revue. Featured Players will confirmed Morgan Hurlock, Will Warick, Ben Koley, Megan Erbe, Marcus Gromofsky, Elliott Bastion, Jacquelyn Johnson, Josh Turk, Isaac Weathersby, Brenden Groll, Lee Hoffman, Noah Sutton & Liam Weidman.
Please come to support the dedication of our Cape Jazz Kids to their instrument & to American Jazz that all of these great Cape Jazz Student Musicians, past & present, all share. Your faces, spirit & enthusiasm for their accomplishments will further inspire & ignite their desire to reach their best as a jazz player…long after the last notes are played!
So C'mon!!! Join Eddie Sherman & Peggy Raley on International Jazz Day 2023…this April 30th. Be in the crowd to cheer our Cape Jazz Kids on to greatness! This Concert will provide funding for the True Blue Jazz Scholarship Awards, given each year to deserving Cape Jazz Students of promise, who intend to pursue Music on the Professional or Collegiate Level.
Get your Tickets NOW! …Adult/$20 & Students/$10. You'll be Glad You Came out for this Very Special Event!