Joey DeFrancesco Memorial Tribute Show
Saturday, October 15, 2022 at 7:30 pm

-

9:00 pm

$55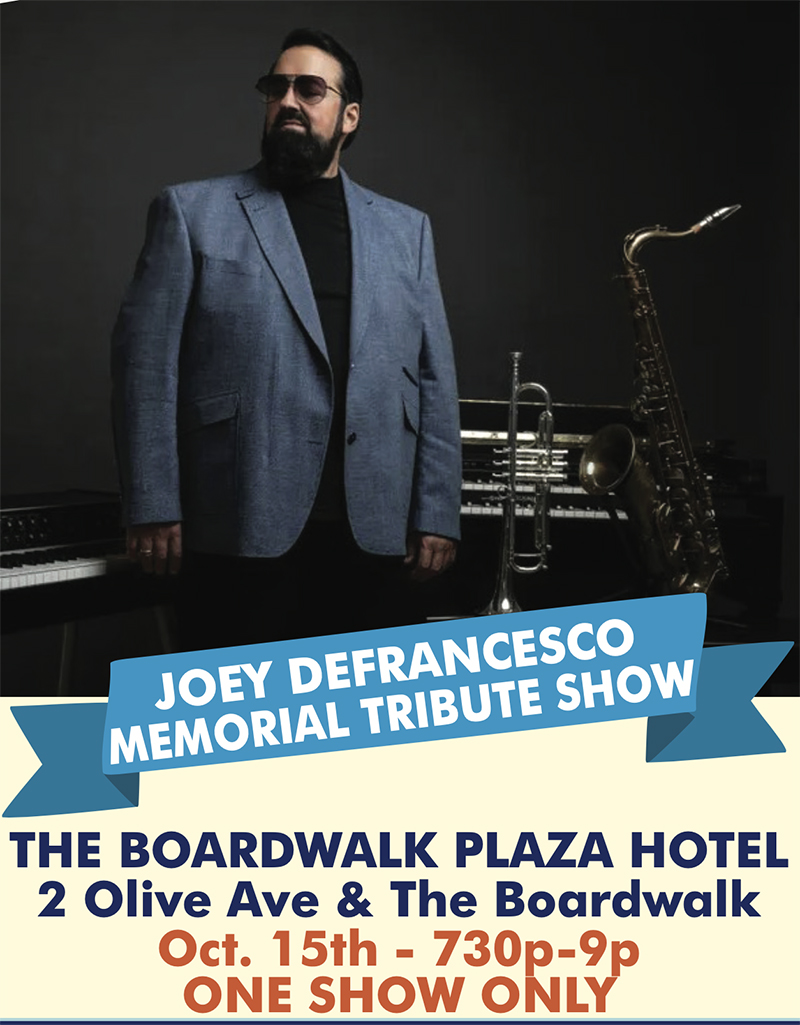 "…from sublime to positively pyrotechnics…he's the best B3 player on the planet." – Jazz Times
"He has dominated the instrument and the field as no one of his generation has." – Chicago Tribune
"Mr. DeFrancesco is a deeply authoritative musician, a master of rhythmic pocket, and of the custom of stomping bass lines beneath chords and riffs." – New York Times
Joey DeFrancesco quoted here, regarding his 2021 Album Release of 'More Music' – "More music is what's needed to create positivity and wellness for everybody, regardless of what's happening in the world. Music just solves a lot of problems. So more live music, more original music – just more music. Without that, we're in big trouble."
With the untimely passing of Joey DeFrancesco, the True Blue Jazz Headliner for Saturday Night, October 15th…everyone in the Worldwide Jazz Community has had to step back & reflect just how impactful the loss of this particular Jazz Artist truly is.
I believe the conclusion that everyone has come to is that Joey DeFrancesco literally & figuratively dominated the contemporary Jazz landscape like no other. His multi-instrumental reach was powerful. To be that good on the Jazz Organ…kicking' the Pedals, so soulful on Tenor Sax, & so accomplished in Tone & Creativity on the Trumpet…
to be All That on those instruments…& then to step to the Mic & sing like a true Philly R&B Vocalist…it's hard to fathom. But Joey DeFrancesco was the embodiment of Real Jazz…all dressed out & drenched in Philly Soul + R&B!
It is a colossal loss to Jazz &….to American Music!
True Blue Jazz, and the entire Jazz community, world-wide, is still reeling from the sudden loss of Jazz Organ legend, Joey DeFrancesco. Slated as the Saturday night headliner for True Blue Jazz, producer, Eddie Sherman says, "There will be a dramatic and poignant aspect to our events and festivities during this 10th Anniversary as we reflect and remember an extraordinary life in Jazz. This year's Festival will honor the legacy of Joey DeFrancesco. That's why we will become the True 'Deep Blue' Jazz Festival for 2022, in honor of this all too soon passing of this Jazz Great
In lieu of the Concert Appearance by the Joey DeFrancesco Trio, 2022's True'Deep Blue' Jazz Festival will present, on Saturday Night October 15th, an Evening of Musical Memory & Tribute to this incredible modern day Giant of our Jazz World…Joey DeFrancesco by his band members; Lucas Brown on Organ, Drummer Anwar Marshall…plus frequent Guest Artist & close friend, Victor North on the Tenor Sax.