The Bill Charlap Trio
Saturday, October 19, 2019 at 7:30 pm

-

8:45 pm

$50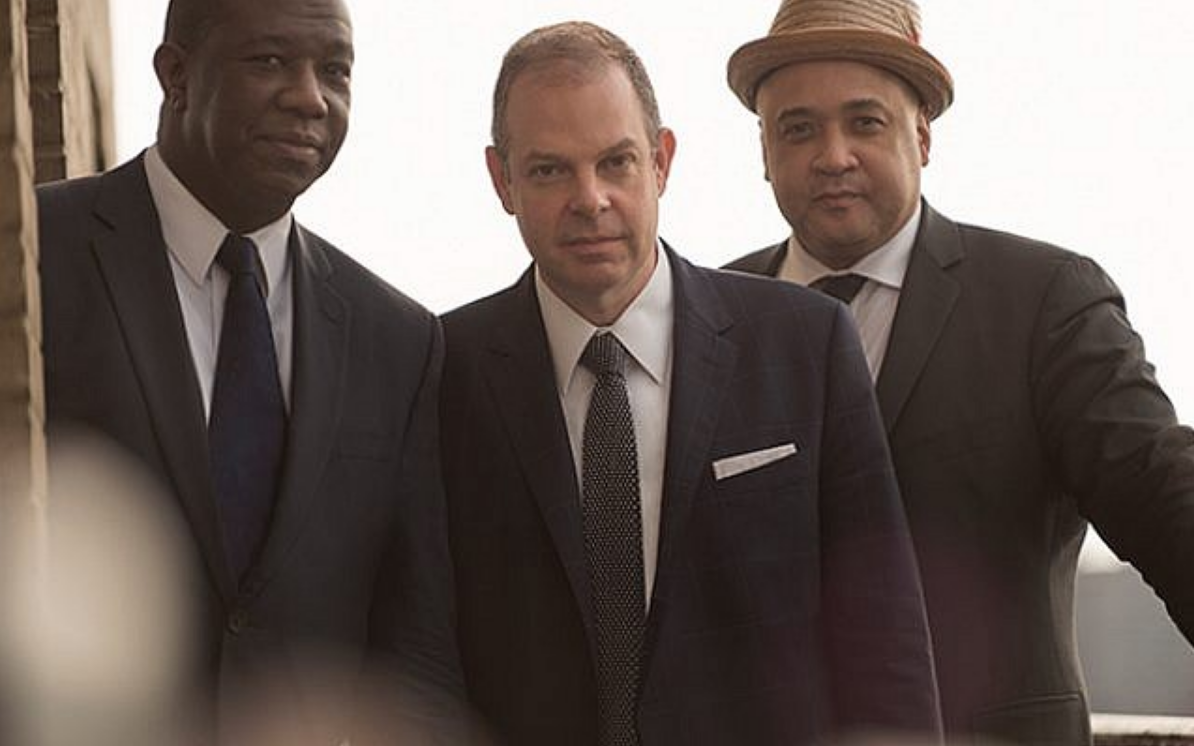 It was akin to a religious experience for jazz aficionados…the lovers of the REAL Jazz that's out there, but so often lost in the din of the horns and vocal gymnastics. It was to The Jazz Standard in Manhattan that we made our pilgrimage to at last, be in the room for an evening with the reigning Master of the Great American Songbook • Bill Charlap. And in this Jazz 'Sanctuary', with The Charlap Trio on the bandstand…you could hear the proverbial pin drop. The supremely gifted Bill Charlap was at the Steinway Grand…and the audience was enthralled with every note as he moved through the emotions of each song.
With his Mother a Big Band Singer and frequent guest on the TV Variety Shows of the 50's & 60's, and Father a Broadway Composer….Bill Charlap was surrounded by the world of music…from Show Tunes to Classical…& eventually Jazz. By the time he hit his second year of college at SUNY, he was presented with an offer he couldn't turn away from. He dropped out of school to play piano with famed jazz saxophonist Gerry Mulligan. The 60-something-year-old Mulligan launched 20-year-old Charlap into performing with the first tier of American jazz musicians. Bill Charlap was off to the races, in the world of American Jazz.
"I'm not a composer," Charlap admits. "My calling is to be an improvising jazz musician, interacting with other musicians, staying extemporaneous all the time." Charlap's touch with ballads makes you think of Tommy Flanagan and Hank Jones. "When you play a ballad you must play the music but also listen to it," Bill explains. "You become part of the experience; you don't force the experience. You sing the song."
Something else Bill Charlap has is a great sensitivity in playing for singers, and he has worked with Tony Bennett, Shirley Horn and Cécile McLorin Salvant, among many others. "When you accompany singers you learn color choices," he says. "You learn what to leave out. Jimmy Rowles used to say, 'If you have an idea, play half of it.'"
He is an Artist with impeccable taste, exquisite touch at the keyboard, and great respect for those who crafted this incredible catalogue of now classic American Songs…The Standards. Come and get swept away by this performer, as he interprets the greatest music ever written. Come and be a part of this audience experience…when The Bill Charlap Trio takes the Stage in 2019's 7th Annual True Blue Jazz Festival. Appearing for 2 Shows ONLY…on Saturday, October 19th, in The Boardwalk Plaza Hotel Showroom.
If you can only choose 1 Show…..This is THE Show to see and hear!!! Don't Miss….The Bill Charlap Trio!!!
More Information:
WEBLINKS:
www.billcharlap.com
youtu.be/x5EHzsmrhK4
youtu.be/XL07rbnmopM