The Eddie Sherman Show featuring Peggy Raley with Special Guests…on Tenor Sax Cody Leavel & on Trumpet Geoff Gallante
Thursday, October 12, 2017 at 7:30 pm

-

9:00 pm

$30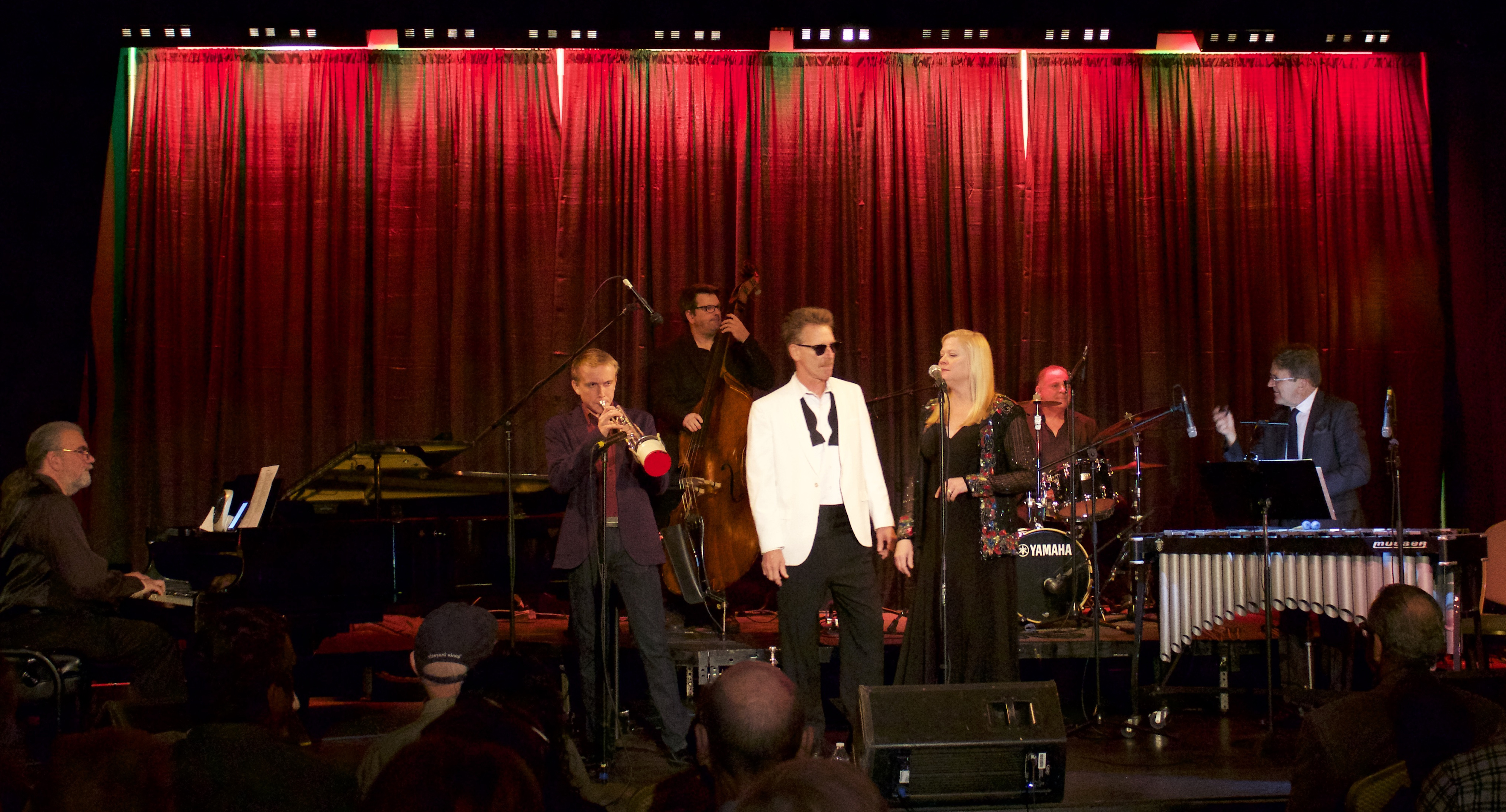 Thursday Night, October 12th… Eddie Sherman and Peggy Raley return to Clear Space Theatre for ONE SHOW ONLY, delivering the best Straight Ahead Jazz Show you'll find anywhere!  We are thrilled to be back in Downtown Rehoboth Beach once again for 2017's True Blue jazz Fest!  You'll hear songs from the Great American Songbook as only Eddie Sherman & Peggy Raley can sing'em! It's the Piano genius of Joe Holt , with ready & steady; Mike McShane on the Drums & Bob Colligan on Bass that forms the beating heart of this Jazz Ensemble.
Add two young, gifted Guest Artists…one fresh from 4-1/2 years touring with the Glenn Miller Orchestra as 1st Chair Tenor Sax, Cody Leavel…plus, returning for his 5th consecutive year with True Blue Jazz, Trumpet Prodigy Geoff Gallante!
For an emotional tour through the Standards that you will experience nowhere else this week, at any price….Do Not Miss Out on this jam-packed entertainment JazzShow!  This is THE only full show appearance by Eddie Sherman & Peggy Raley across the entire True Blue Jazz Festival schedule….so book your seats NOW!!!