Unified Jazz Ensemble
Thursday, October 16, 2014 at 7:30 pm

-

10:30 pm

$22.50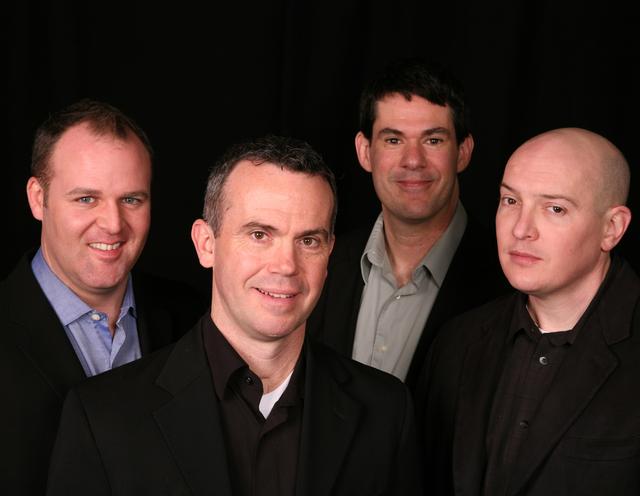 U. J. E. back at the Delaware Beach for the 2014 TRUE BLUE JAZZ SERIES!!!
Returning to us off their last SOLD OUT SHOW appearance in our Seaside Supper Club Showcase…this Band of Jazz Brothers delivers their own distinctive brand of Straight Ahead Jazz that only 20 years together can produce!
Artists, Performers, Educators & Clinicians…Unified Jazz Ensemble has traveled the globe, playing all these various roles to the wide-range of audiences they have encountered. The group has toured the USA, Japan, Okinawa, Korea and Canada, performing, teaching master classes and playing for radio and television. Here at home in the USA….UJE has played at numerous festivals, renowned clubs and shared the stage with jazz greats like Mundell Lowe, Charles McPherson, Gary Thomas and others. Into the Studio this past March of 2013, UJE saw completion of their 10th CD.
Unified Jazz Ensemble is multi-instrumentalist, Mike Noonan, performing on vibraphone, marimba, piano, and trombone. The earthy, "in-the-pocket" groove style of Bassist, John Pineda. The twice distinguished Tim Stanley was a member of the U.S. Navy Jazz Commodores, & as a member of Grammy winners, Latin Jazz Group – Afro Bop Alliance …Tim Stanley on Trumpet. Holding the groove together for UJE is Drummer Dominic Smith, who brings his hard swinging style, and use of dynamics and rhythmic subtleties to the musical cocktail mixed by these Jazz Masters!
Don't miss this opportunity to catch Unified Jazz Ensemble on their swing through the Delaware Beach for their appearance in this years' TRUE BLUE JAZZ SERIES. UJE will be at the TB JAZZ 2014 Homebase in Rehoboth Beach, DE….The Cellar Door…Downstairs at 20 Baltimore Avenue on Thursday October 16th. Tickets now available online at: www.eddieshermanshow.com or, by Cash & CC on night of the Show. All Tickets Sold as "Best Available Seat".
Doors Open 530p / Dinner Seating 6p-730p / Showtime 730p-1030p
If you are interested in purchasing tickets to this event, please click here.