Chris Simonini Organ Trio
Friday, October 17, 2014 at 7:30 pm

-

10:30 pm

$22.50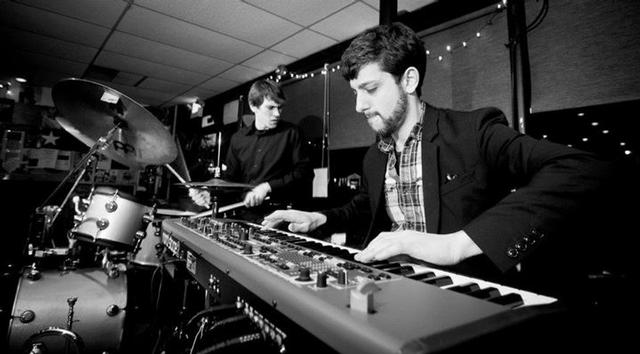 Chris Simonini's fascination with music began as a teen. Inspired by the feeling and soulfulness of jazz greats such as Jimmy Smith, Bill Evans, and Cedar Walton he decided to devote his time to the tradition of such Jazz Giants. Chris immersed himself in the art of jazz organ and refined his skills at the hands of teachers like regional Jazz greats, Denis Di Blasio & Dean Schneider. Chris is the embodiment of the moniker, "Jazz Youngblood", meaning, he is THE next generation of jazz musicians who are this moment consumed with a desire to absorb all they can from the legacy recordings of the Jazz Giants, and to seize every opportunity to hear or perform with those Jazz Masters that are performing among us today, here, throughout the Mid-Atlantic & the Northeast. Among these opportunities for Chris Simonini are performances at Chris's Jazz Café (Philadelphia), closing for artists such as James Carter and Pat Martino. Chris holds a long standing steady Wednesday night jazz gig at The Historic Smithville Inn (Galloway NJ). During his time there he has had guest performers such as, Eric Alexander, Joe Magnarelli, Ken Fowser, Behn Gillece, Michael Pedicin,as well as many others. Chris has had the privilege to work with some of today's well respected jazz musicians. Some of which include, Javon Jackson, Grant Stewart, Steve Giordano, Vince Cherico, George Rabbi, Denis Di Blasio, Dan Monaghan and many more.
The Chris Simonini Organ Trio is Behn Gillece on Vibes, Drummer Kevin Ripley & Chris Simonini on Organ. With a wicked "Left Hand" workin' the Bass Line…Chris mesmerizes audiences as he effortlessly tours through the Great American Songbook, & beyond…leading his fellow jazz explorers down new roads on the Standards.
DON'T MISS their first appearance at the Delaware Beach & The TRUE BLUE JAZZ SERIES!!! You WILL leave this show inspired for the future o Straight Ahead Jazz!
Doors Open 530p / Dinner Seating 6p-730p / Showtime 730p-1030p
If you are interested in purchasing tickets to this event, please click here.